To Kids Worldwide:
We challenge you to cut 50 lawns FREE for the elderly, disabled, single parents, veterans , & anyone in need of help in your town. If you accept this challenge, all you need to do is send us a photo of you holding a sign saying "I accept the 50 Yard Challenge", and in return, we'll send you your white Raising Men/Women  shirt along with shades & ear protection to get you started. For every 10 lawns cut, you will get a new color shirt.
• Once you cut 10 lawns you get an orange shirt
• 20 lawns earn a green shirt
• 30 lawns earn a blue shirt
• 40 lawns earn a red shirt
• 50 lawns earn a black shirt.
Once you reach 50 lawns, we will come visit you, cut a few lawns with you, and give you different color Raising Men Lawn Care Service shirts. We will also give you a brand new lawn mower, weed eater & blower ! Let's make a difference together by mowing one yard at a time! The challenge is for boys & girls 
Get started:
• Send us a picture of you holding a sign saying "I accept the 50 Yard Challenge"
• You will then be sent your white shirt, shades and ear protection
• Every time you mow 10 lawns, you will receive a new shirt, highlighting your experience and commitment to helping others.
F.A.Q: Your child may do a lawn more than once, they may also team up, there is no time limit, in the fall & winter we do raking leaves and snow shoveling.
Fill out the form below!
In the fall and winter, we will include raking leaves and snow shoveling driveways. Send in the picture of your child to get them started
IF YOU HAVE ANY PROBLEMS UPLOADING THE FORM YOU CAN SEND THE INFO TO 256-508-9440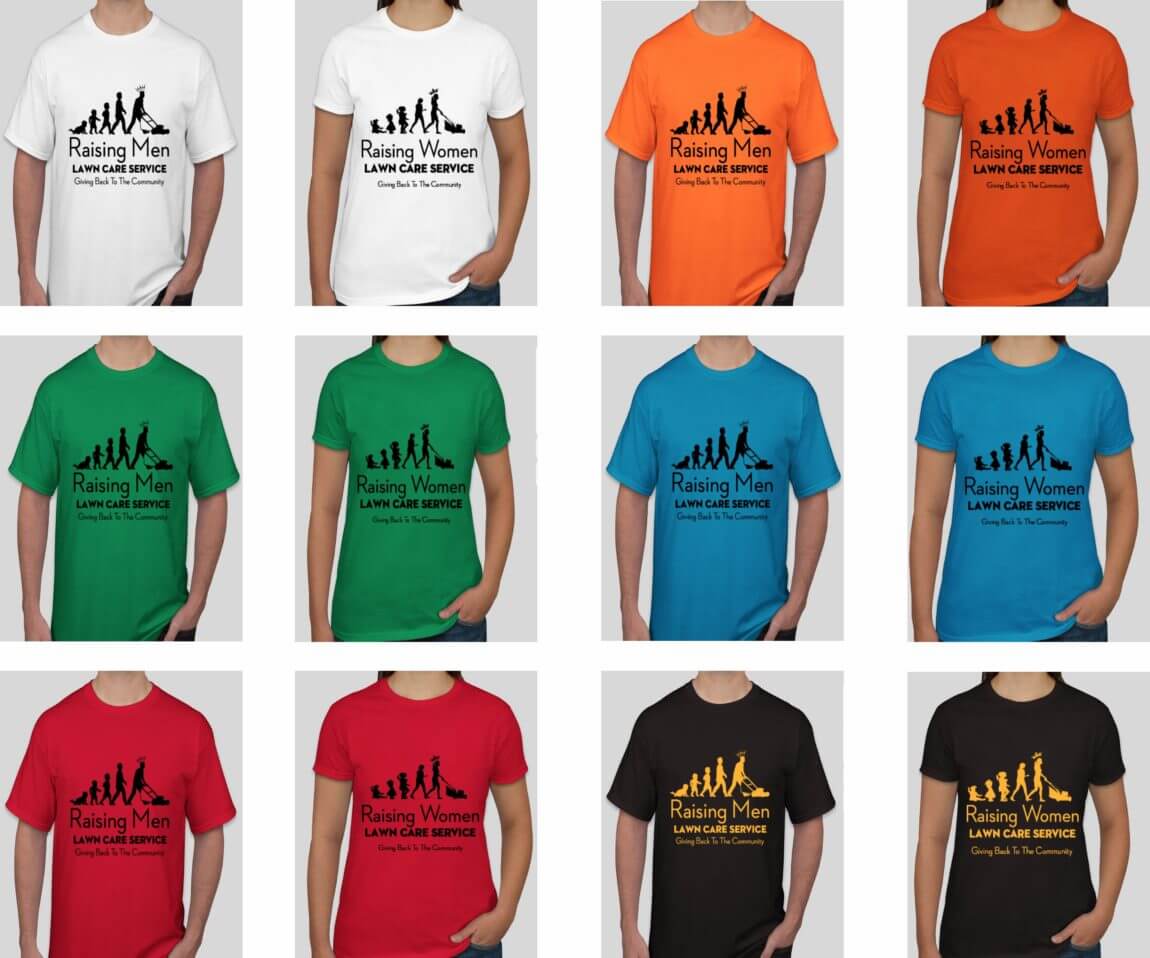 Below is an example of how your child can make their sign. Feel free to be creative with the sign.