What Is R.M.L.C.S ?
Raising Men Lawn Care Service is the union of an ordinary yard maintenance service and the commitment to establish an inspiring program to keep our youth (girls & boys) on a positive path while learning and understanding their value in society. RMLS provides free lawn care to our elders, those who are disabled, single mothers and our veterans, who do not have the time, resources and/or money to manicure their yards.

More Info
Who Do We Mow Free Lawns For ?
Elderly
Disabled
Single Parents
Veterans
"We Are Constantly Growing" – Founder Rodney A. Smith Jr
Our T-Shirt System
When your child joins the program, they start off with a white shirt . We have it set up similar to the karate system. For every 10 lawns cut, they get a new color shirt. Once they cut 10 lawns, they get an orange shirt; 20 lawns earns a green shirt; 30 lawns earns a blue shirt; 40 lawns earn a red shirt, and 50 lawns earn a black shirt. Once they reach 50, they become a lot like a black belt at mowing lawns.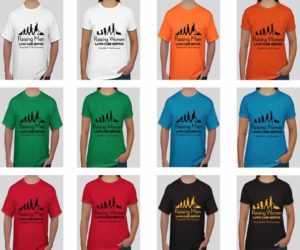 Our Current Number of Kids Doing The 50 Yard Challenge by State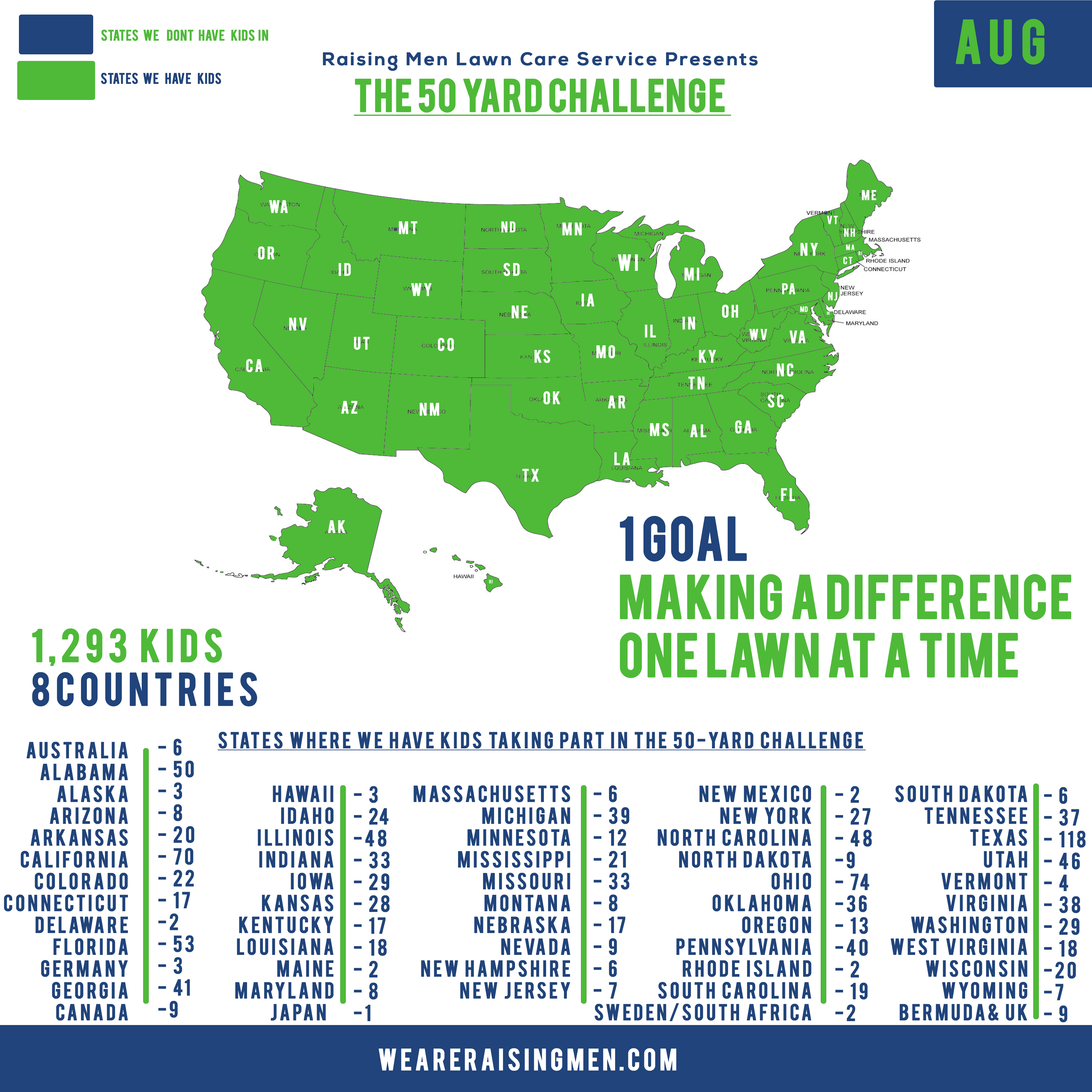 All Year Round
Spring/Summer
Fall
Winter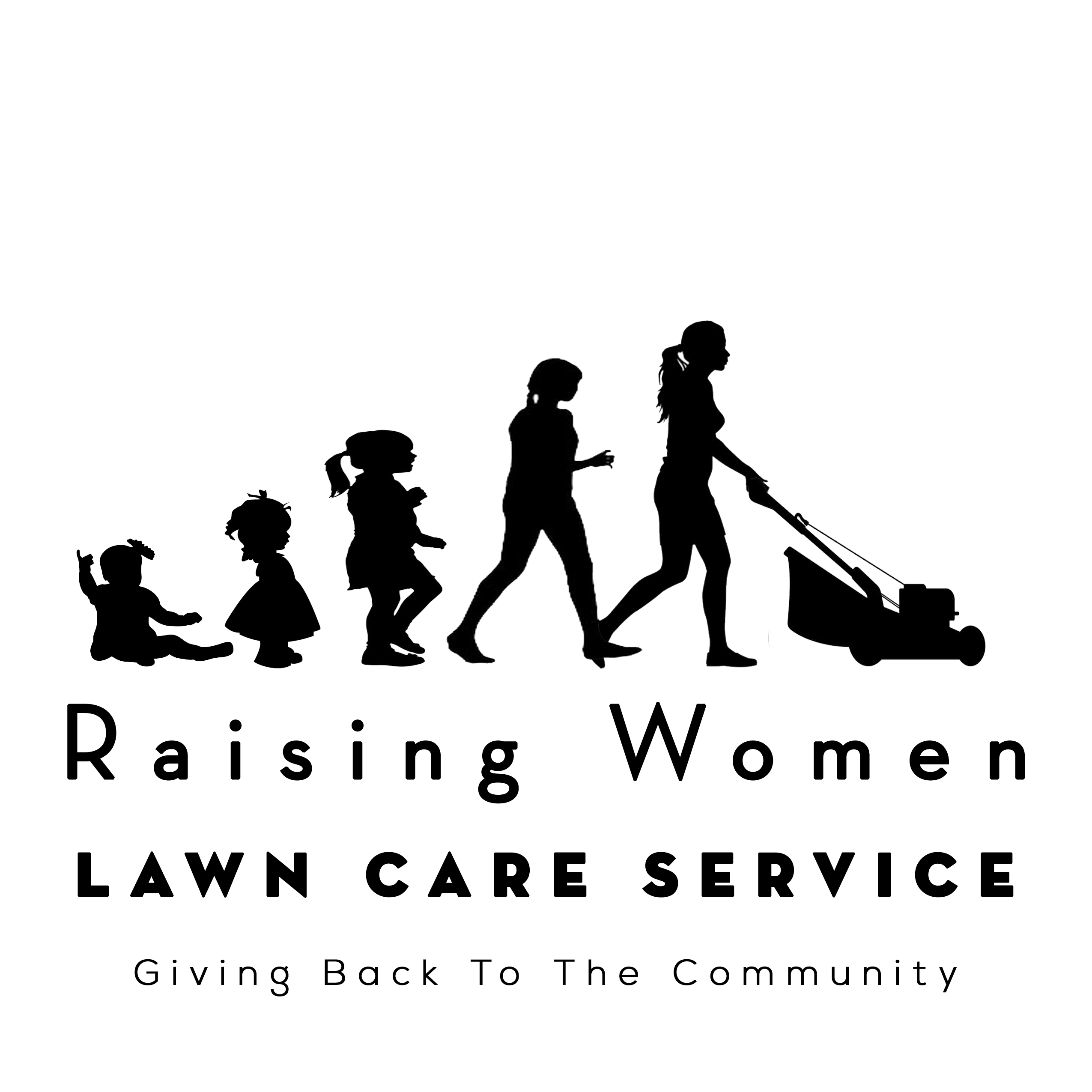 Although we are called "Raising Men," we are also "Raising Women." Three years ago, I realized we didn't have as many young ladies joining the program. The few young ladies who had joined were given a "Raising Men" T-shirt and that did not sit well with me. So, I created a sister program to the Raising Men Lawn Care Service called Raising Women Lawn Care Service. Now, when young ladies join, they receive a Raising Women T-shirt.  Since doing this, we have seen a huge increase in the number of young ladies joining.  As the saying goes, "Anything he can mow, she can mow better."  We are raising men & women! – Founder Rodney Smith Jr
Follow Us On Social Media
Our Mailing Address
" P.O Box 2182 – Madison,AL – 35758 "