Are you aware of a child participating in our 50 yard challenge who you believe deserves recognition as Mower of the Month? We would appreciate your nomination and reasoning for their selection.
Each month, the selected Mower of the Month will receive a commemorative shirt, a personalized plaque recognizing the award and the month it was received, a RM/RW backpack filled with school supplies, and a brand new laptop.
When selecting the "Mower of the Month," we consider several factors, including whether the individual wears their RM/RW shirt during mowing activities (recognizing that it may not always be feasible), consistent use of safety glasses and ear protection, and adherence to photo submission guidelines (click here for the correct format). Additionally, receiving positive feedback from clients and maintaining a high academic performance are valued attributes. There are also a few other things we consider.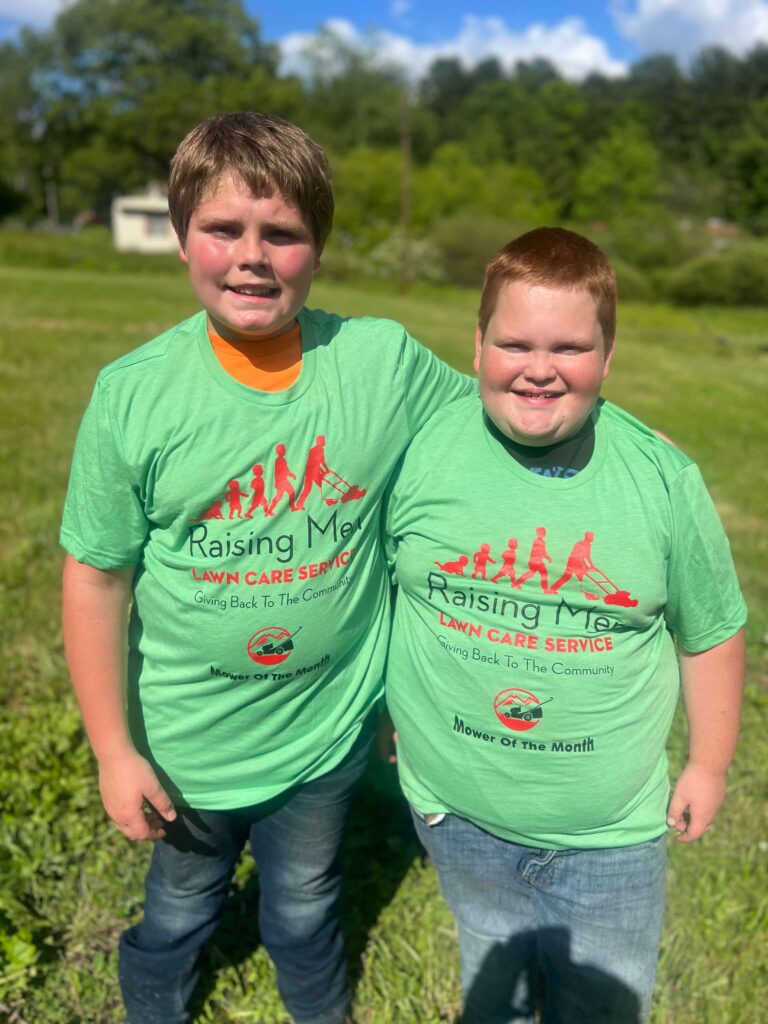 May - Wyatt & Tristan of WV