What Is R.M.L.C.S ?
Raising Men Lawn Care Service is the union of an ordinary yard maintenance service and the commitment to establish an inspiring program to keep our youth (girls & boys) on a positive path while learning and understanding their value in society. RMLS provides free lawn care to our elders, those who are disabled, single mothers and our veterans, who do not have the time, resources and/or money to manicure their yards.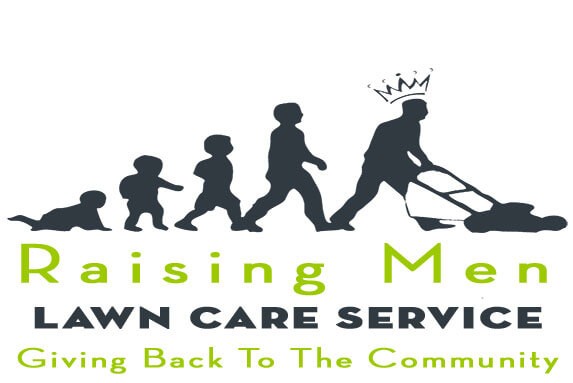 More Info
Who Do We Mow Free Lawns For ?
Elderly
Disabled
Single Mothers
Veterans
"We Are Constantly Growing" – Founder Rodney A. Smith Jr
Our T-Shirt System
When your child joins the program, they start off with a white shirt . We have it set up similar to the karate system. For every 10 lawns cut, they get a new color shirt. Once they cut 10 lawns, they get an orange shirt; 20 lawns earns a green shirt; 30 lawns earns a blue shirt; 40 lawns earn a red shirt, and 50 lawns earn a black shirt. Once they reach 50, they become a lot like a black belt at mowing lawns.
Our Current Numbers
All Year Round
Spring/Summer
Fall
Winter
On May 10, 2017, I did something that I had never done before; I traveled to all 50 states (driving to 48 and flying to Alaska & Hawaii) mowing lawns free for the elderly, disabled, single moms, and veterans. The purpose of this trip was to make more people aware of the Raising Men Lawn Care Service and to encourage kids to accept the 50-yard challenge. On May 14th, 2018, I plan to do the same, but this time things will be even bigger in three key areas.
This time around I have three main goals: (1) to teach kids about lawn mower safety, (2) talk to kids about the importance community service, and (3) encourage kids to take up the 50-yard challenge. In addition to going to each state mowing lawns, I plan to stop at schools and community organizations to talk to kids about lawn mower safety, community service, and the 50-yard challenge. I also plan to have at least 1-2 kids at each lawn, if possible. I believe it is critical that kids get involved with doing community service and move away from playing video games and staying inside the house all the time. What better way to do that than to accept the 50-yard challenge! Also, I plan to make stops along the way to encourage the 60+ kids who have already taken the 50-yard challenge.
 The Team
I'Nita White
Vice President of Marketing
Senecia Smith
Administrative Executive
Miguel Aldiva Sr
Chapter Leader - Crossville,TN
The Edwards Family
Chapter Leader - Laredo,TX
Quenten & Laurie
Chapter Leaders- Marion, OH
Follow Us On Social Media